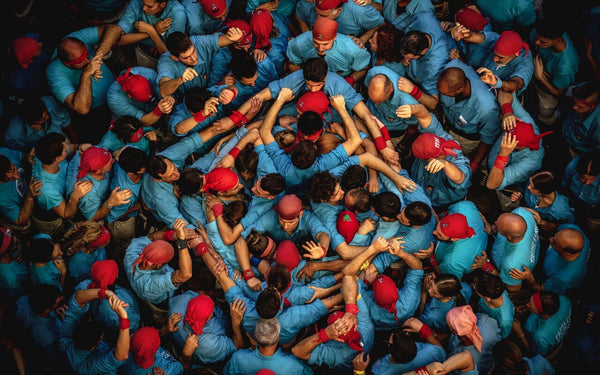 Our dream is to bring progress by sharing onions
We're a company of the 21st century, deeply committed to reducing impact while enhancing the quality of work and life.
Welcome
We believe companies can do more than pursue profit; they can drive positive change. We're on a mission to maximize happiness and profits for purpose, not just financial gain, creating a multinational company with a holistic approach to sustainability.
With warmth and dedication, we invite you to explore La Calçotada, where sustainable traditions and a sense of community blend harmoniously to enrich lives worldwide. Check out our adoption campaign and be a part of this flavorful journey. Together, we grow a greener, tastier, and happier future!
Mision 
Deliver sustainable food from production to distribution with fair conditions for our clients, suppliers, restaurant partners by means of science and technological innovation. 
Purpose
The purpose of La Calçotada is to bring joy, sustainability, and rich culinary traditions to people worldwide. We aim to create a global community that embraces cultural diversity through affordable, delicious meals.
Values
Tribute to human heritage
Respect for individuals
Societal harmony
Environmental sustainability
From a hobby to a Food Company
Our journey started in 2014 when a simple idea of organizing a Calçotada event in Eindhoven, driven by our founder Julià Delos, became an annual celebration. What began as a gathering for around 100 people became a beloved tradition with over 500 attendees in just three years. This heartwarming response ignited Julià's passion for sharing Catalan cuisine and traditions, inspiring him to bring the joy of Calçots to homes worldwide.


As the founder of La Calçotada, Julià Delos poured his heart and soul into creating a company that goes beyond just food. With a background in electronics and research, he found a new purpose in delivering sustainable, fresh, and flavorful experiences to people worldwide. Julià's dedication and vision have led us on a path of innovation, embracing technology, and fostering meaningful connections.